Background
The collection and use of Patient Reported Measures (PRMs) across the patient journey is a critical component to achieving a more patient-centred and integrated healthcare system. In August 2021, the NSW/ACT PHN CEO Group agreed to pursue a standardised approach to PRMs collection and reporting as part of the development of the NSW/ACT PHN Digital Health Strategy. WNSW PHN is currently one of three PHNs to volunteer as a trial site, giving all GPs across the region an exciting opportunity to conveniently integrate PRMs for their own patients.
What is HOPE?
The Health Outcomes and Patient Experience (HOPE) platform is a secure web-based platform developed by eHealth NSW in collaboration with the NSW Agency for Clinical Innovation (ACI) used to house and manage PRMs collected across the care continuum, but is yet to be widely implemented across primary care organisations. Since November 2021, ACI has worked collaboratively with PHNs to co-design HOPE that is fit for primary care purposes.
Patient-reported measures (PRMs) can be captured electronically using personal computers, tablet devices or smartphones. This enables patients (or their families/carers) to report on their healthcare experiences and outcomes, at the point of care. HOPE is a convenient purpose-built IT platform that allows both consumers and clinicians to access real-time Patient Reported Experience Measures (PREMs) and Patient Reported Outcomes Measures (PROMs) information. This will help to understand what matters to patients and support shared decision making about care, treatment and health interventions.
First state-wide consumer facing application
First clinical application built on ServiceNow enterprise platform
Interactive portal for patients and clinicians
Enabling the analysis and summary of data from multiple sources
Enabling the analysis and summary of patient experience feedback
Federated authentication and secure sign-in – Stafflink (clinicians) and ServiceNSW (consumers and carers)
Examples of PREMs and PROMs include:
PROMs
Capture the patient's perspectives about how illness or care impacts on their health and well-being
COPD Assessment Test (CAT)
Problem Areas in Diabetes (PAID)
Post COVID-19 Functional Status (PCFS) Scale
Patient Reported Outcome Measures Information System (PROMIS29)
PREMs
Capture the patient's perception of their experience with health care or services
Outpatient PREM
Longitudinal PREM
Inpatient PREM
Feature benefits:
Patients
Patient-centred
Shared decision making​/planning
Increased engagement and participation​
Improved health literacy​
Provide feedback on their healthcare experience
Clinicians
Better understand patient needs and goals at point of care
Track and trend consistent individual patient responses over time​
Practice level aggregated data​
Access PROM data for patients across the care continuum
HOPE is available at no financial cost
HOPE is now available, at no financial cost, to all GPs and nurses working in general practice and ACCHOs. Expressions of interest are open to all GPs who are interested in taking part in the HOPE trial with a full implementation of the online program. Alternatively, GPs and nurses participating in the Care Partnership – Diabetes (CP-D) Program are invited to set up HOPE access accounts by requesting a StaffLink ID from ACI to review PRMs of all CP-D enrolled patients.
For more information or a demonstration
If you would like more information or a demonstration of HOPE, please contact:
Brenton Jones
WNSW PHN Senior Digital Health Officer
brenton.jones@wnswphn.org.au
0418 861 918
How to register to take part
If you are interested in registering to take part in HOPE, simply download and complete the HOPE Agreement and confirm a list of clinical and administrative users you will require a StaffLink ID.
  HOPE Participation Agreement
  One Page Summary – Health Outcomes and Patient Experience (HOPE) – Participation Agreement
  Workbench Staff requiring a StaffLink ID
Email documents to:
brenton.jones@wnswphn.org.au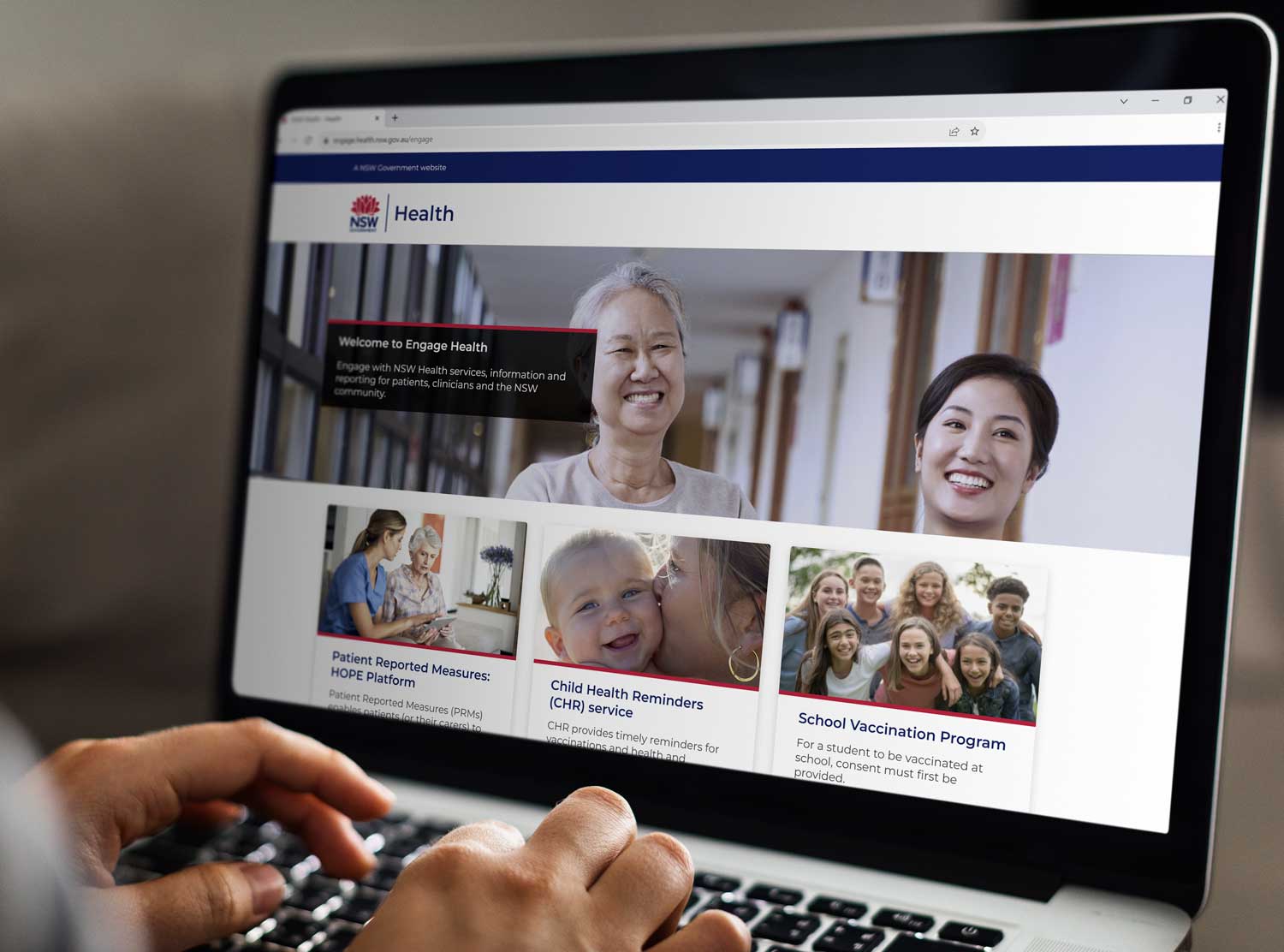 Accessing the HOPE platform
The HOPE platform is a secure website and a password is required to access it, once a StaffLink ID is created. Access is granted when a clinician invites a patient to participate in the PRMs Program – a secure code is provided via email or text message to a mobile phone.
Users of the HOPE platform will be required to identify themselves using a Service NSW authentication process, like when you renew a driver's licence. No data or information is stored in Service NSW from the HOPE platform.